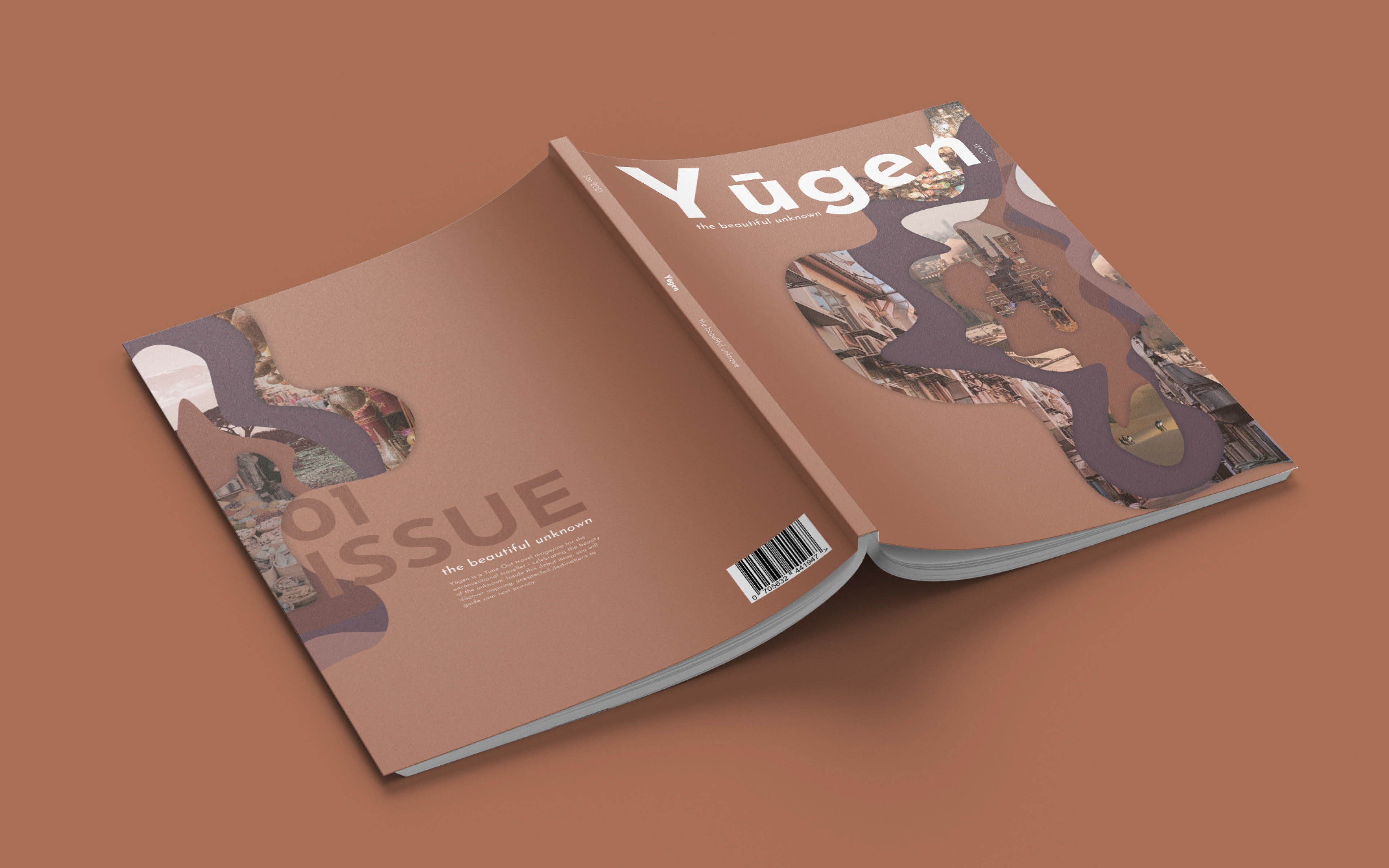 The name Yugen for this magazine, was chosen for its meaning in Japanese - a profound, mysterious sense of beauty. This reflects the essence of the magazine and it's target consumer - the unconventional traveller.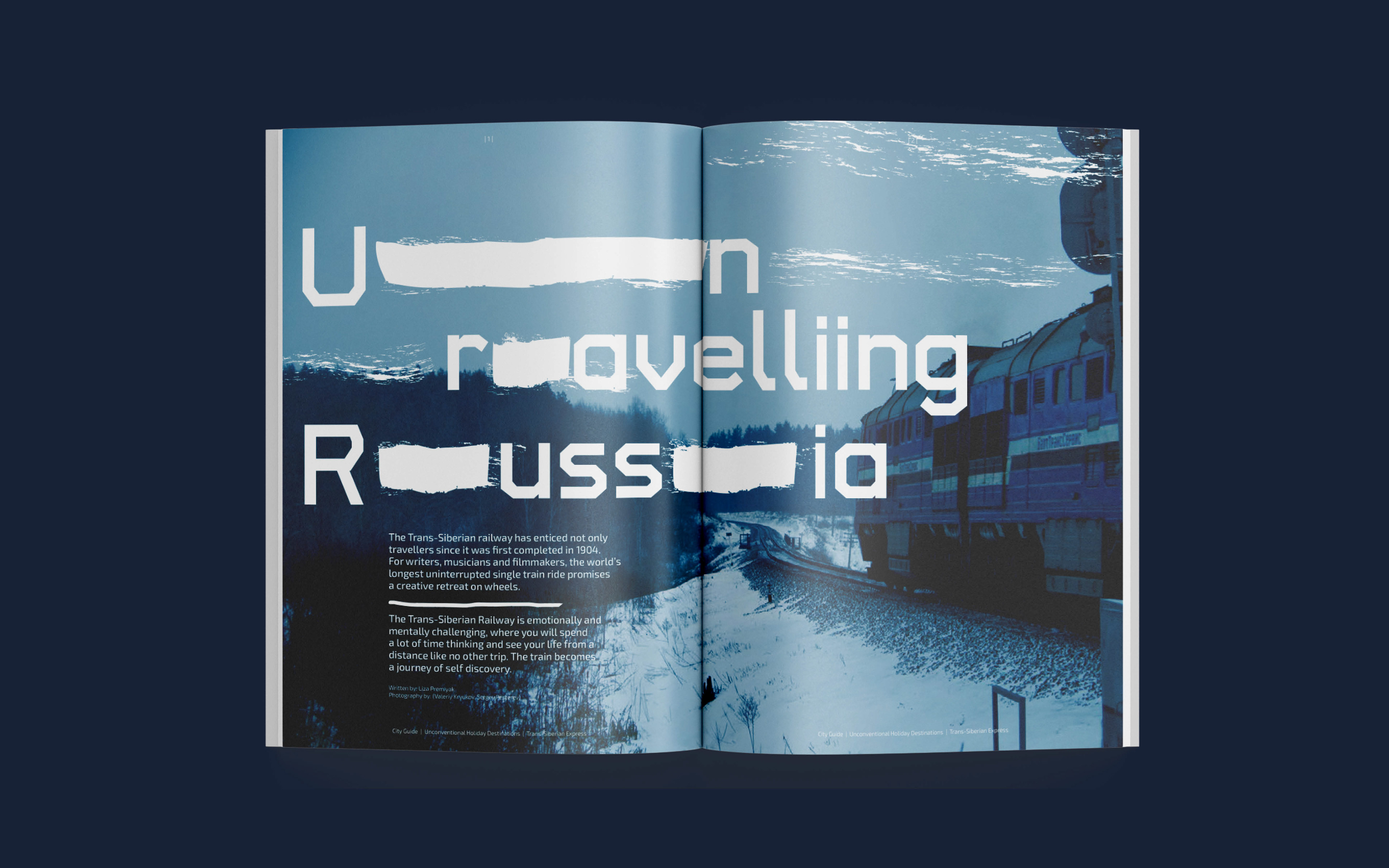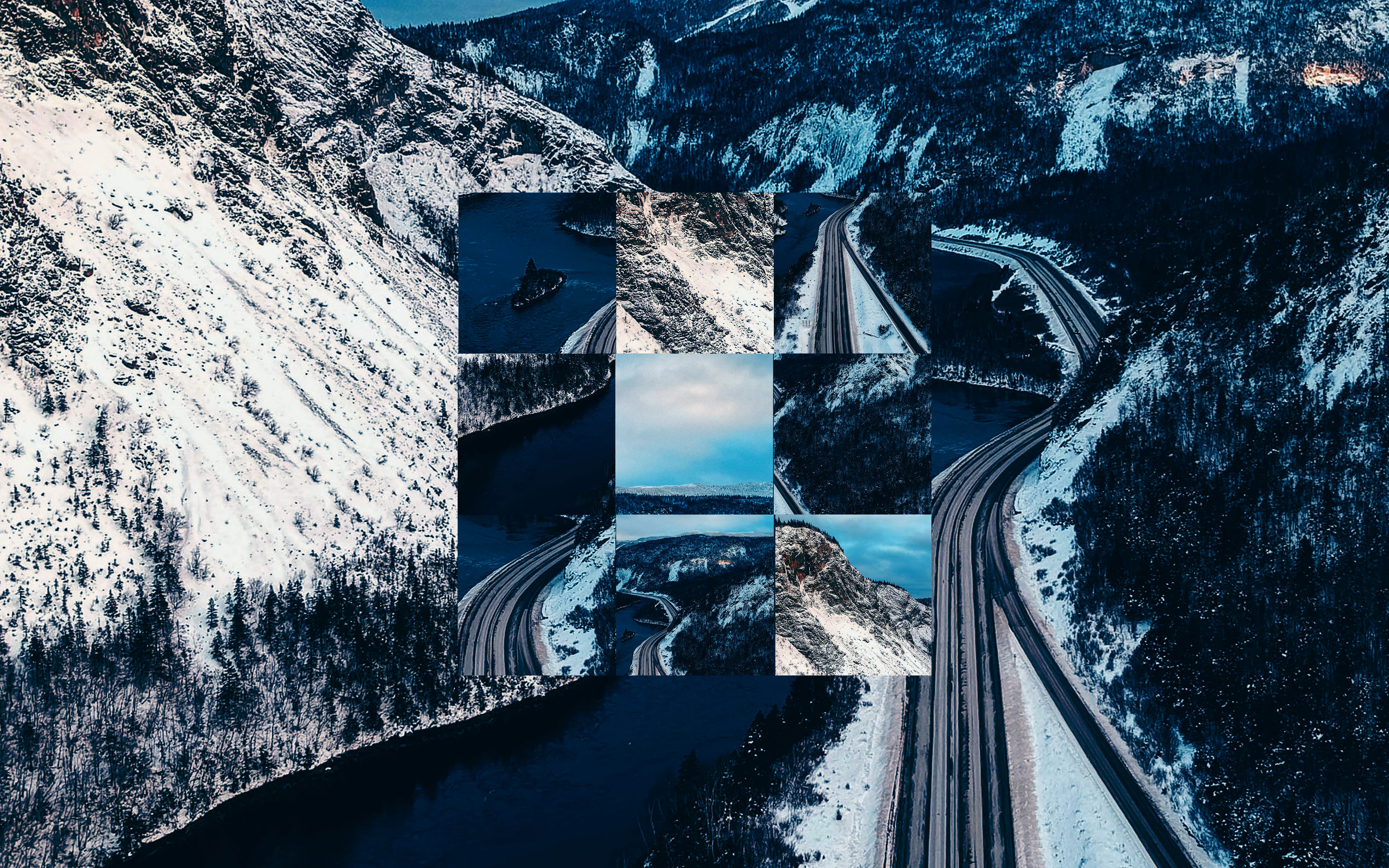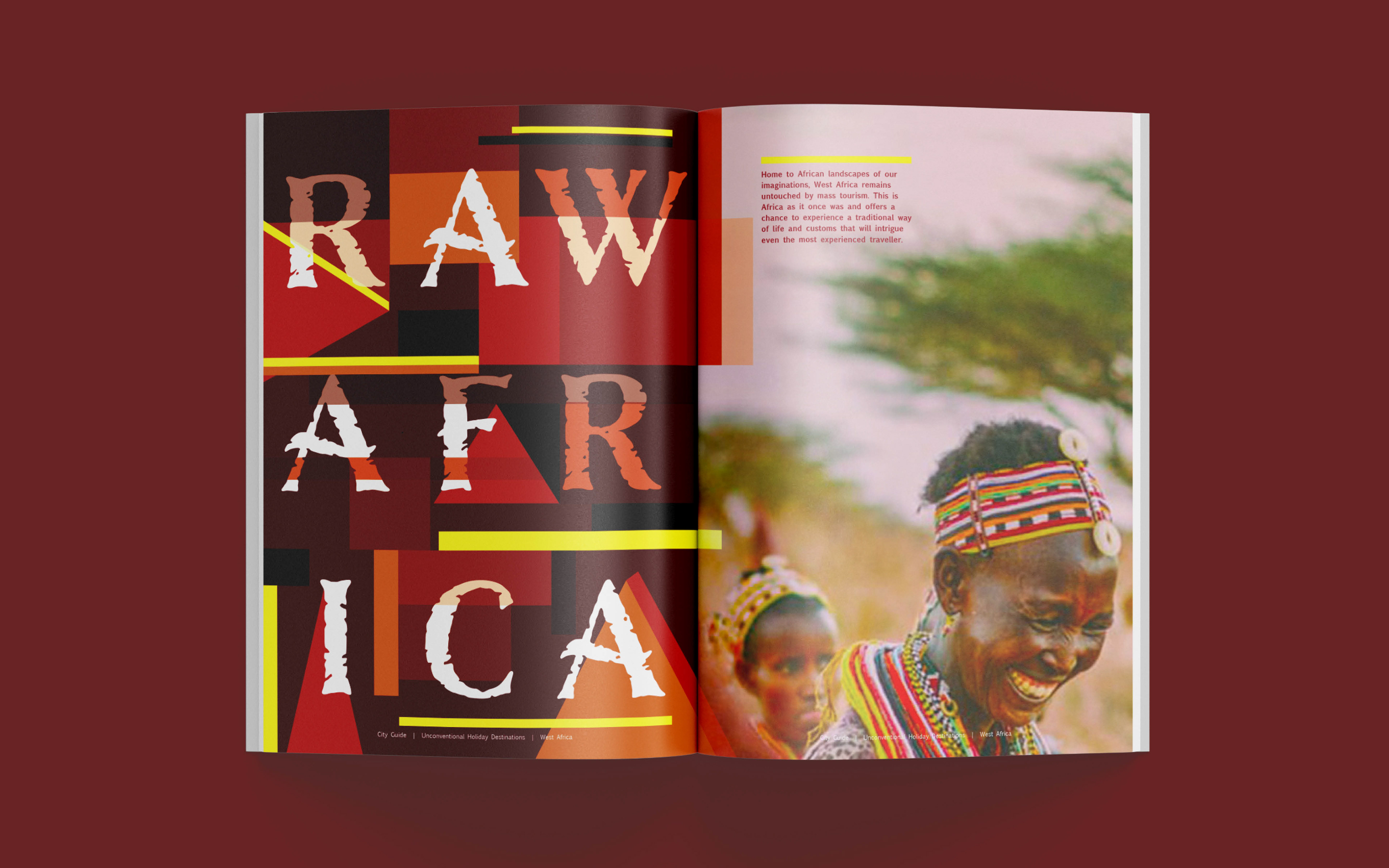 The title of this article is 'Raw Africa'. A rough, jagged edge typeface was chosen to reflect an organic, and authentic feel. Inspired by the vibrant colours in the photography, the left side of this spread was created to reflect the complexity, depth and multi-faceted nature of the continent.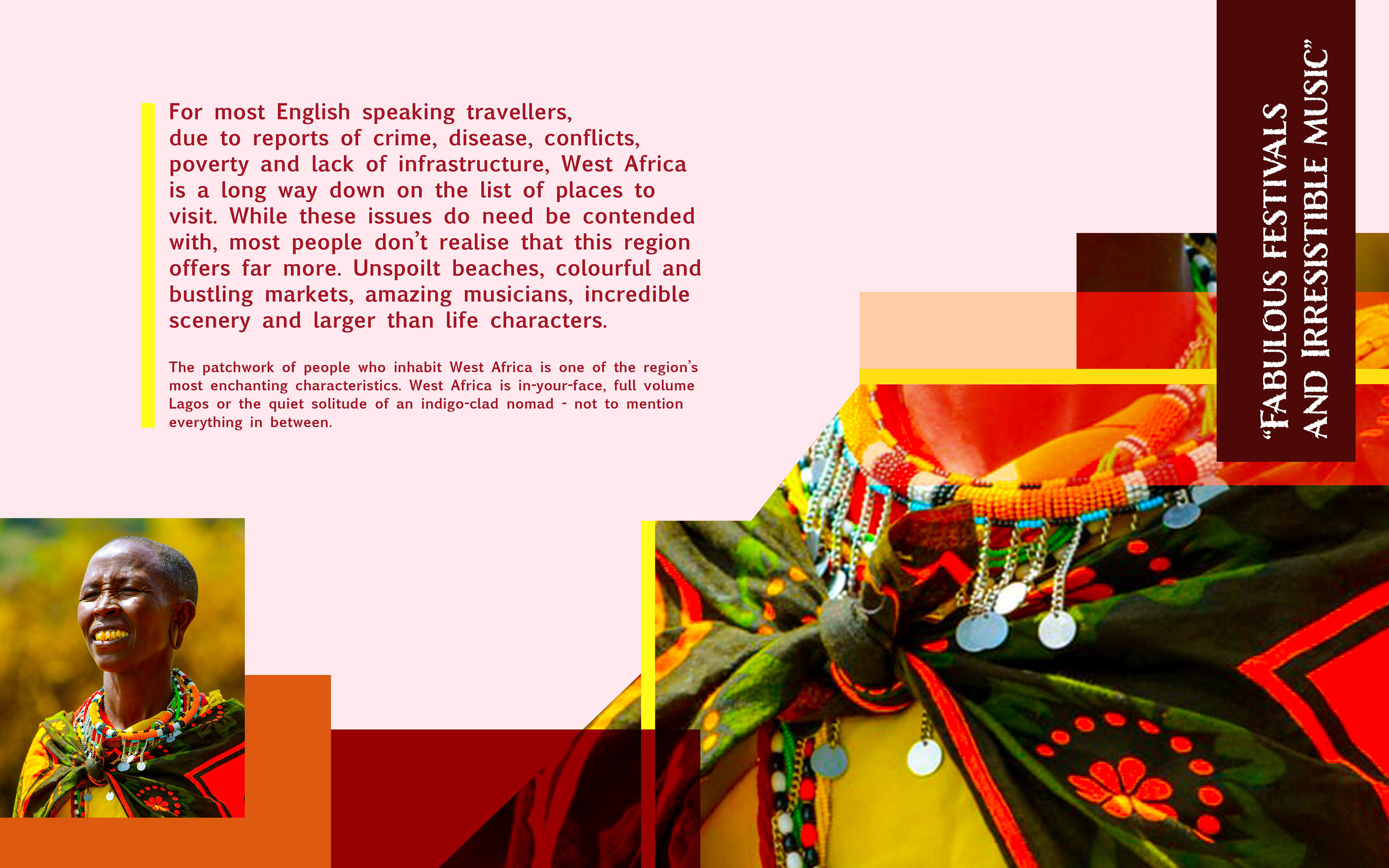 All photography and photo treatment has been done by myself.