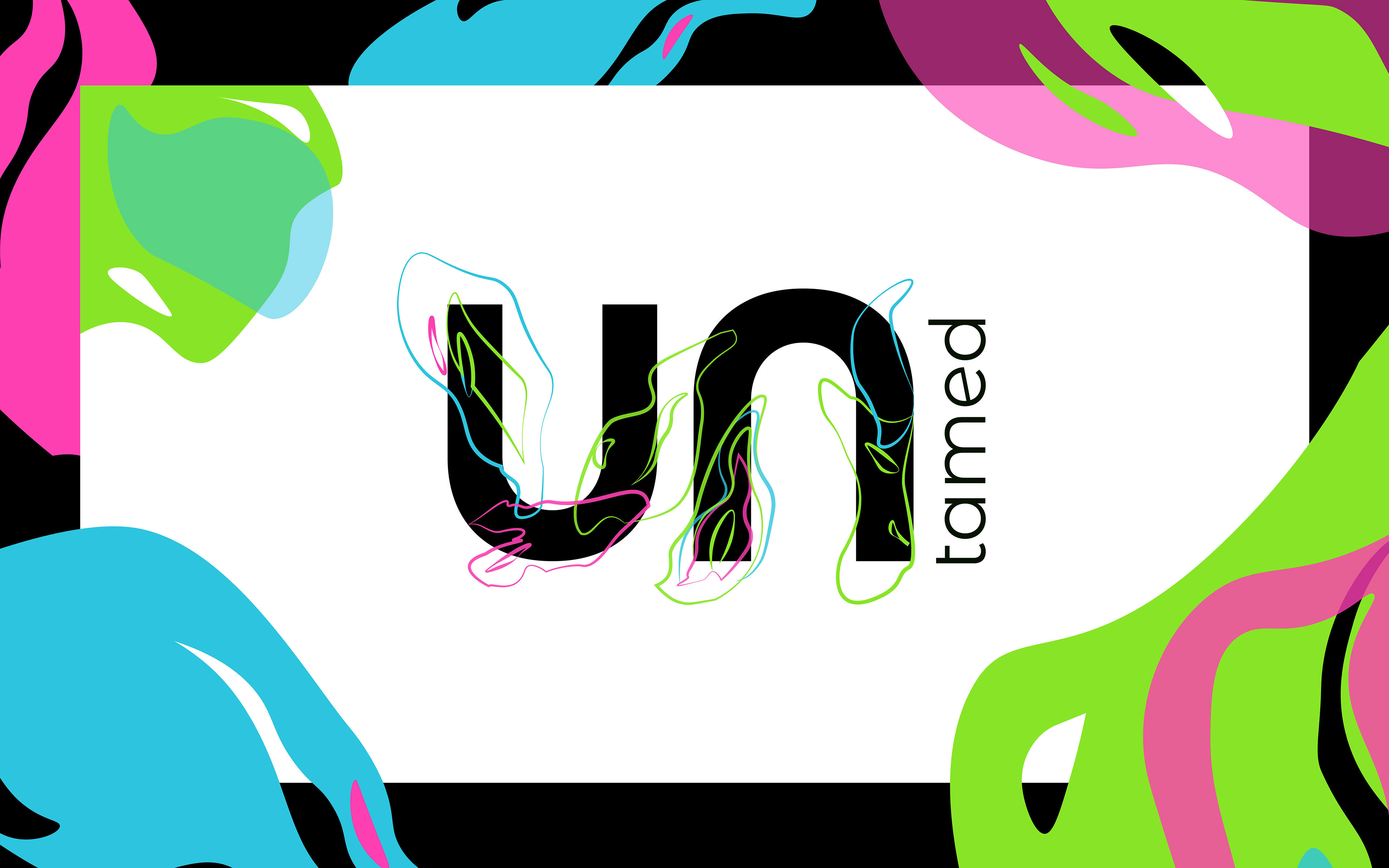 The logo for this start-up urban gardening centre in East London, was created to mimic the concrete structures of the city (blocky, black letters) with the rural environment wrapping around it (vibrant, abstract leaf illustrations drawn in Ai). I came up with the name 'Untamed' to reflect the client's request for the brand identity - an urban garden centre, targeting 20-30yr old Londoners, balancing the rural with the urban.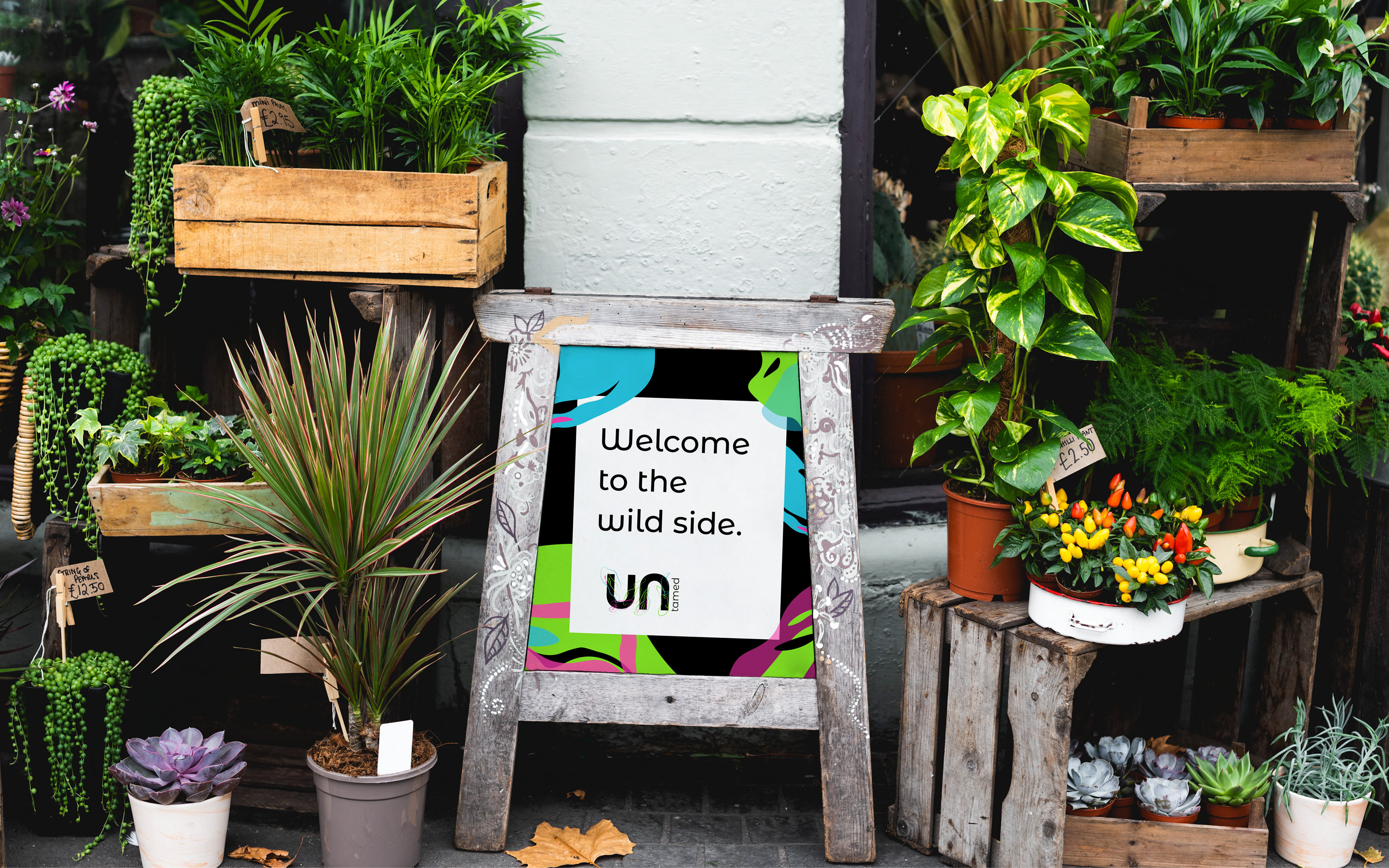 Moving, in-situ billboard, using words that describe the brand values.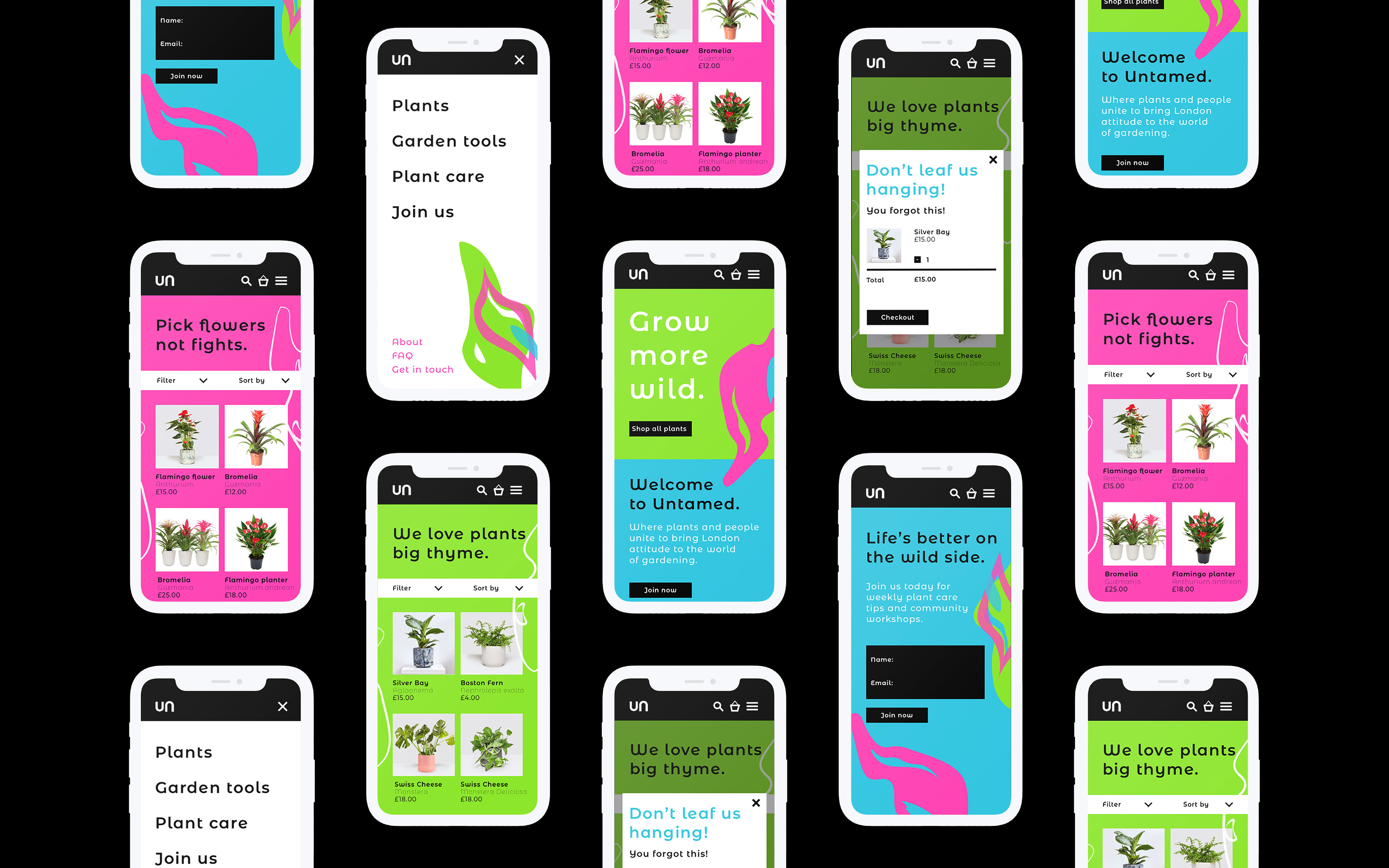 Mobile website design, including illustration created in Adobe Ai and incorporating the brand's confident, playful tone of voice.