Creating a luxury sea salt brand centred on sustainability, storytelling and attention to detail. 
Native is a Hawaiian sea salt range that fills a gap in the market for the high end customer. The brand is more than just the product, with a rich background story detailing the family-run salt harvesting process and the health benefits of each variety. The refined packaging design conveys the heritage of the brand through deep, rich colours and a collection of delicate illustrations.
Sans serif type with wide tracking conveys the prominence and credibility of the brand. The hand written type contrasts, to create a friendly tone, reflecting the personal, storytelling element.
Each flavour is harvested from a different Hawaiian island. This is celebrated through the illustrated island in the logo, in a brighter tint of the rich primary colour. 
Sepia tinted photography to convey the heritage feel. Photography focuses on close ups relating to the product and origin.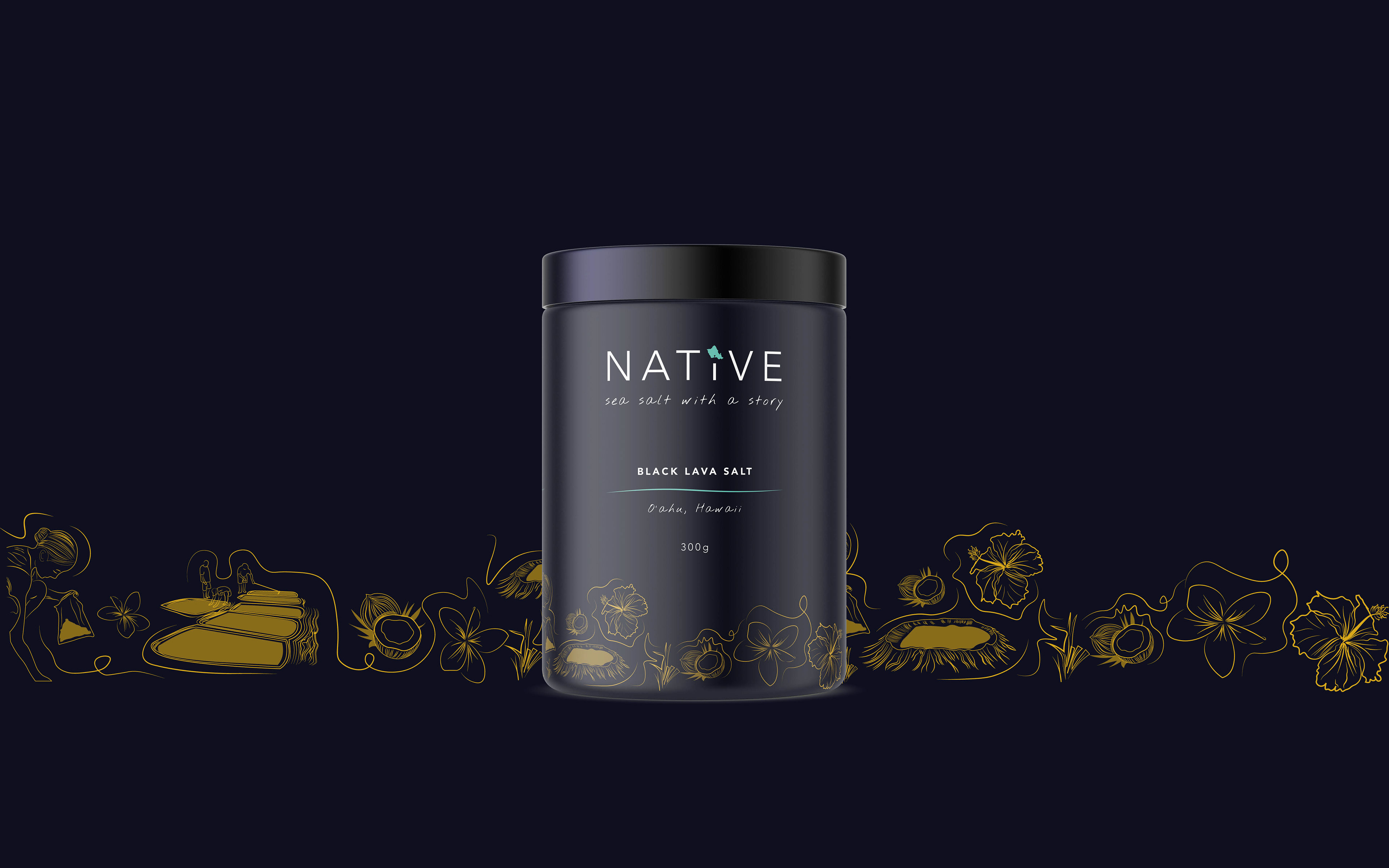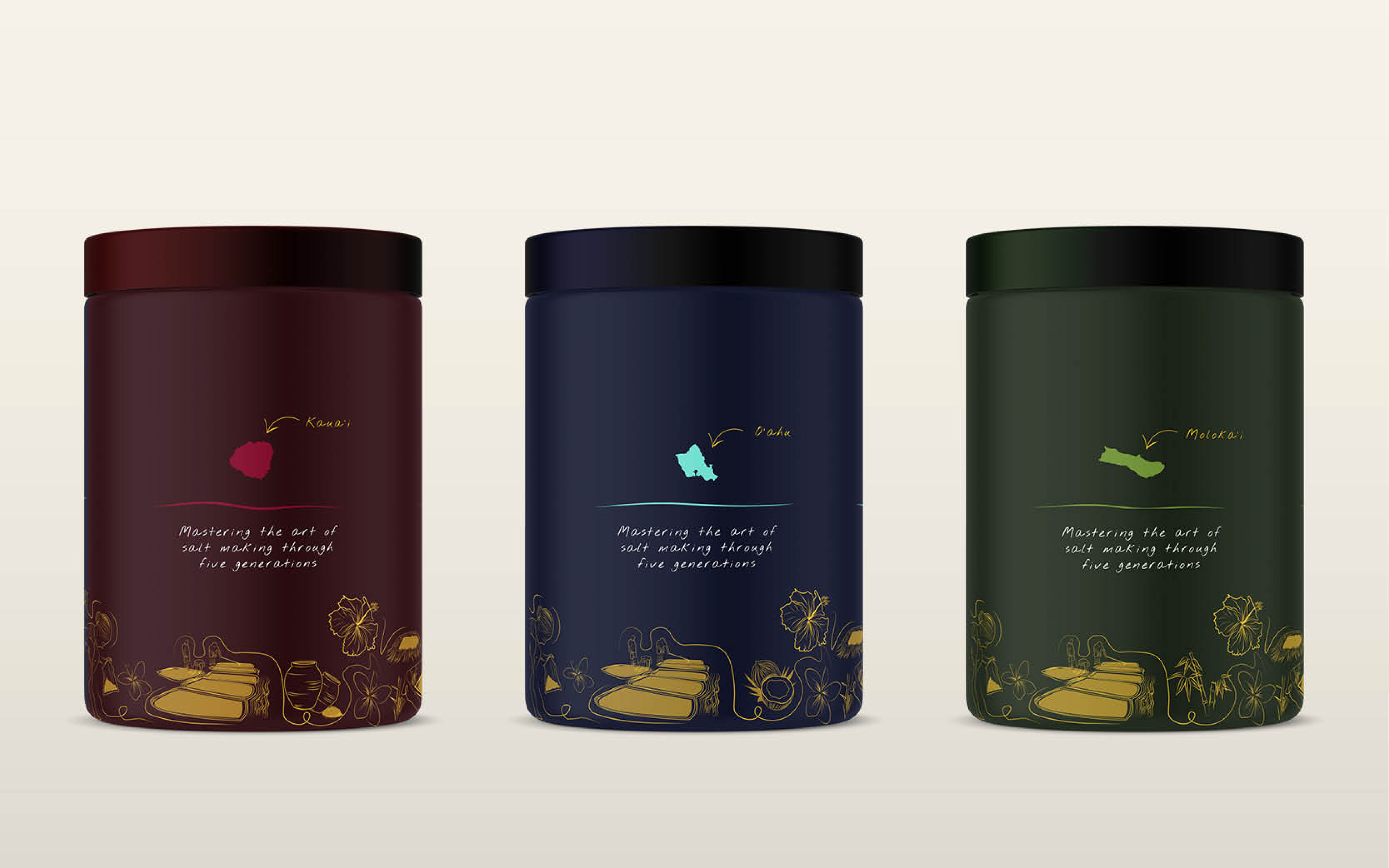 The hashtag #nativestories invites customers to share their own heritage stories via social media. This interaction with the market breaks down the formal stereotype of luxury brands and creates a friendly, open feel.