Handmade, art direction, photography, print design
Promotional vinyl cover creat
ed to v
isualise the song Blue Lights by Jorja Smith.
The song sheds light on unjust police brutality in the uk, while changing the narrative about how police view black and brown men.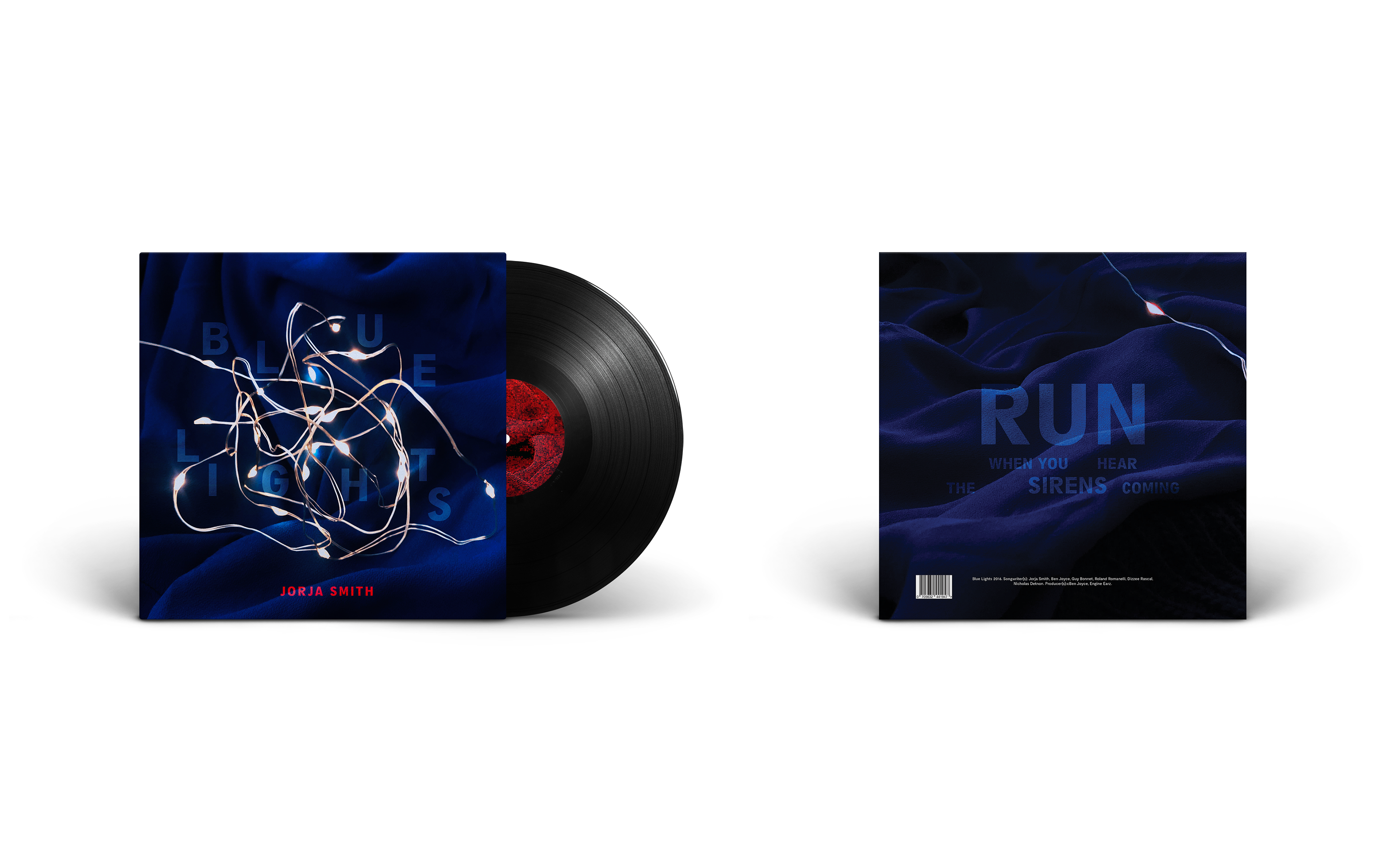 I used clothing of various textures, fairy lights and other elements to create depth and texture. The folds of the material create a ripple effect adding contrasting tones to the background.